India's first Braille Smart Class
The Government school for blind in Ranchi has 24 visually impaired students aged between 6-18 years. These 24 students each are taught for 60 minutes by 2 teachers.
This meant that students would receive only 5 minutes of hand-holding and personal attention. This is inadequate for learning Braille. Students were spending the remaining time either waiting or attempting exercises with minimal feedback.
This teaching method was inefficient for attaining the required learning outcomes and demotivated both the teachers and the students.
This is the story of many schools in India.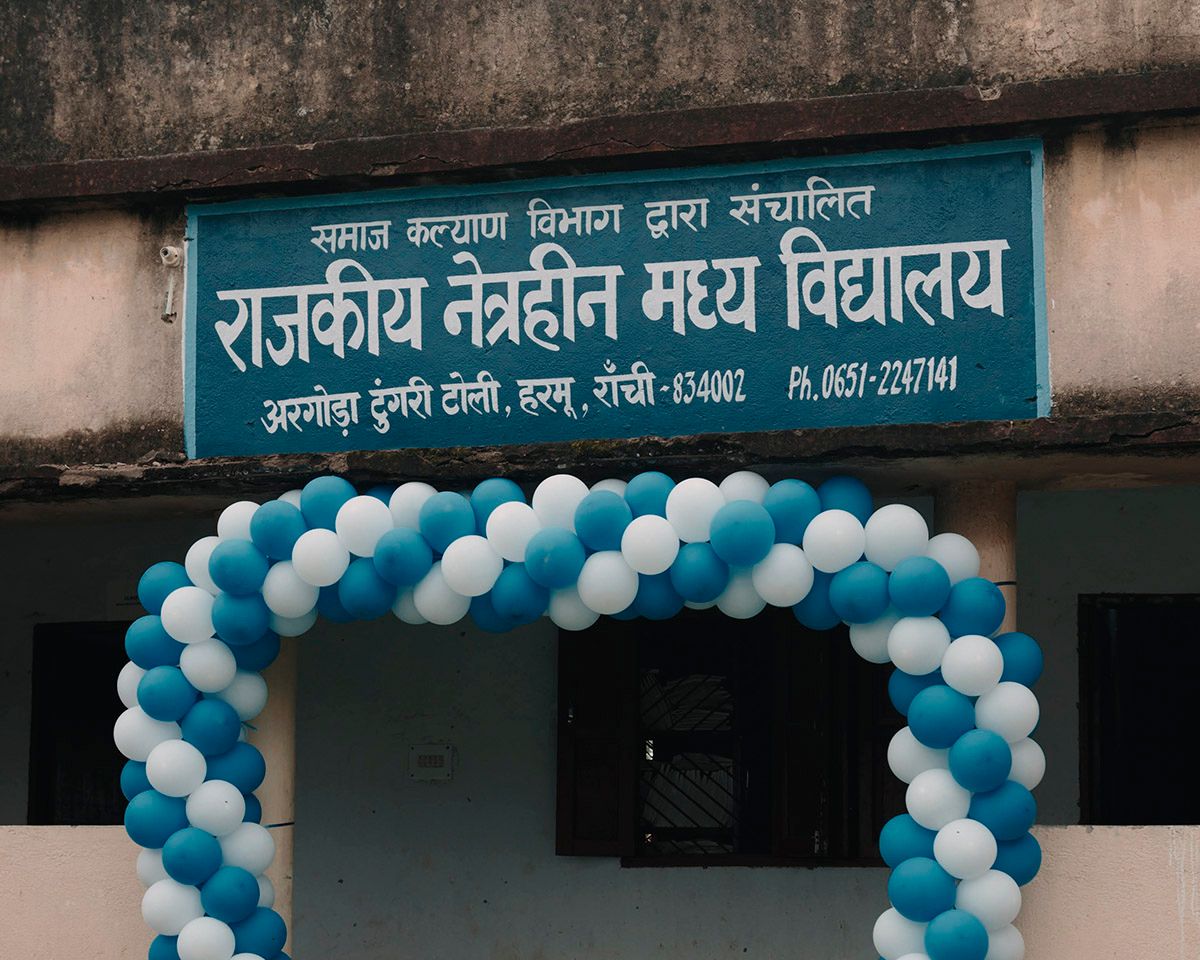 Problems Identified
The unfavorable student to teacher ratio led to the students receiving inadequate supervision. The lack of interactive content failed to pique the student's interest and keep them engaged. As a result of this, students were taking longer to learn Braille.
These learning outcomes did not align with what the dedicated teachers set out to achieve.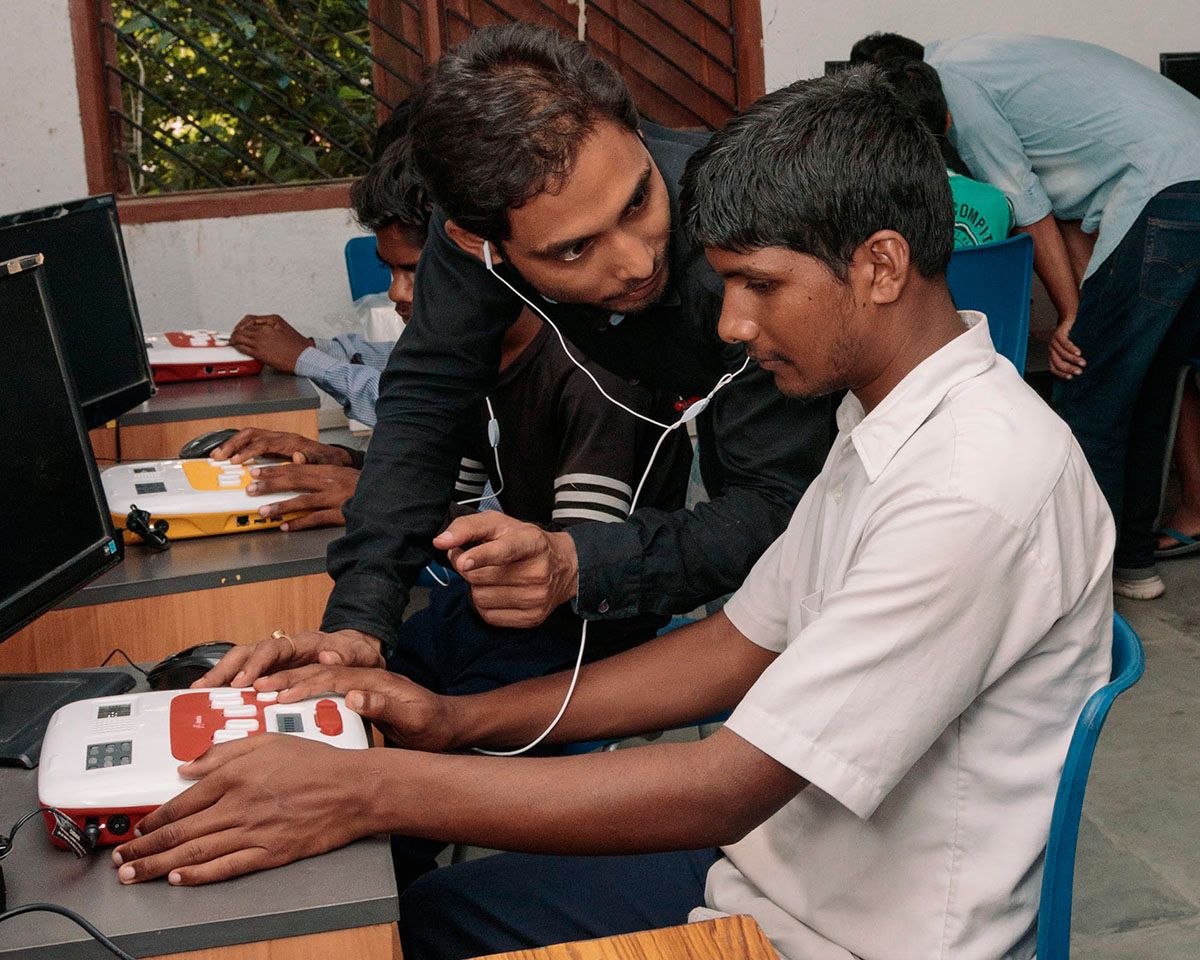 Solution
To address the pain points of both the teachers and the students, India's first Braille smart class was deployed in Ranchi. 20 Annie devices were set up to teach braille to the 24 visually impaired students in the school.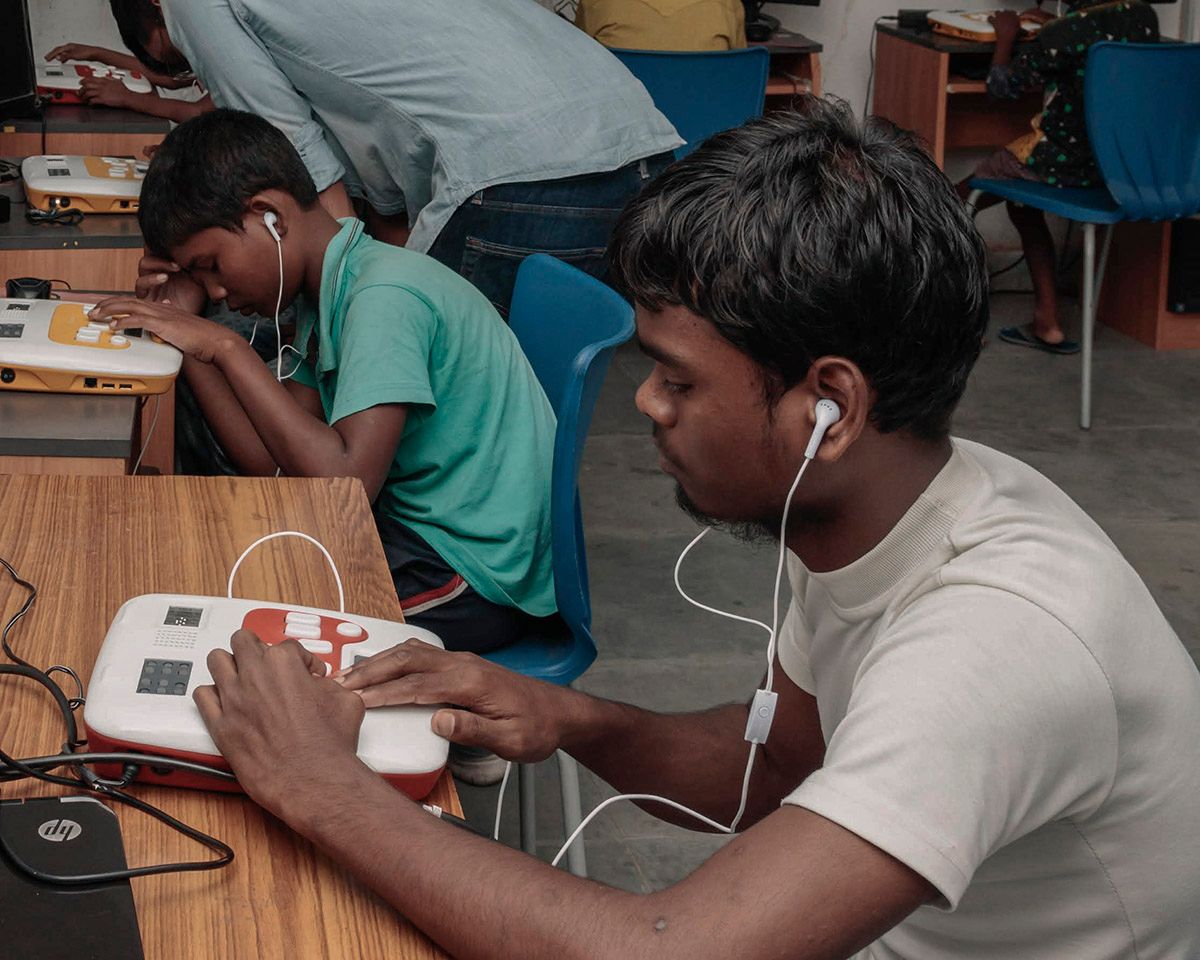 Their user profiles were created to help their teachers track their usage and monitor their progress through lessons and tests. A server was set up to sync with the user progress data and release over-the-air content and software updates.
"This is a revolutionary device for raising Braille literacy numbers.", said Dr. Louis Marandi, Minister of minority and social welfare and women and children development
Result
The response of the 24 students has been overwhelmingly positive. The younger students especially are showing great enthusiasm in using the devices to learn.
Teachers could authenticate students and track their progress. Annie was received with great enthusiasm by the teachers as they could now monitor 24 students at the same time and achieve the learning outcomes.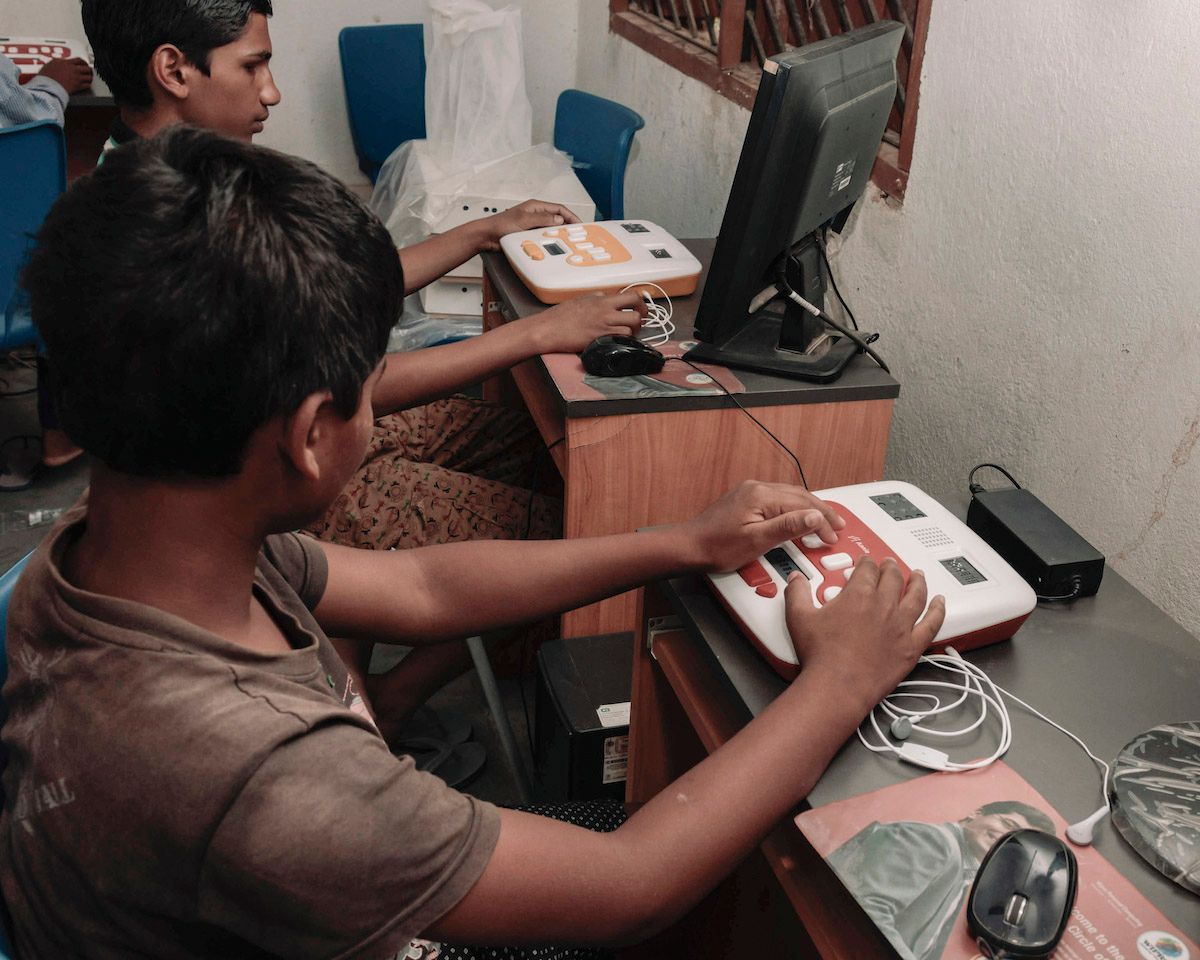 "The kids are loving it. As teachers, we are able to supervise many kids as they learn at the same time. Also great support by Thinkerbell Labs team to ensure smooth functioning so far." - Mr. Rauvish Kumar, Headmaster
Since the deployment
We've tracked over 530 hours of Annie usage, spanning over 1200 sessions¹ with more than 25 minutes per session¹ on an average, in just over three months!
"Thanks to ThinkerBell Labs and District Innovation Fund it is a meaningful change in the lives of those that need it most." - Mr. Rai Mahimapat Ray, District Magistrate, Collector & Deputy Commissioner, Ranchi, Jharkhand
You can learn more about Annie and how it helps in inclusive education here.
1. A session is measure of uninterrupted usage of Annie.